It has been a little over one week since my DUI, and as I've moved beyond hating myself for being in an idiot and not understanding the science behind how long it takes alcohol to actually leave your body (note to self, 3 hours after 3 glasses of wine is not enough time), I've moved on to trying to figure out how this mess is going to effect my budget. The entire time, all I can think about is how fortunate I am that I am going through this with a decent salary and as a single person. I'm the lucky one.
Between the fines, the lawyer fees ($3000 for my lawyer, who is also handling one open ticket I have so I don't lose my license permanently), the cost of public transit when you loose your license for a month or a few months, and the ultimate increase in insurance fees (not to mention having to report yourself as having been arrested on any future employment applications), this is not a game someone who doesn't have the income to support this sort of nightmare wants to play. Not that I want to play it either (at all), but at least, after a few hours balancing my budget, I've moved around enough items that I can live frugally for the next few months I can get back on track. It's definitely not that easy for a lot of other people.
When I was in jail, handcuffed to a chair, in my pretty Nordstrom dress that I bought, on a whim, from the junior's department, I spent the night studying my fellow convicts. It definitely changed my perception on the type of people who end up in jail. I was probably the only person there who had received a DUI after a nerd gathering, but the others had been out for the night — some were clearly on more substances than alcohol — and they were all fun, normal people who just made a mistake. One mistake that could have hurt someone else (or maybe it did), one mistake that can ruin a life. One mistake defined by the government as a mistake to protect everyone else. One very expensive mistake.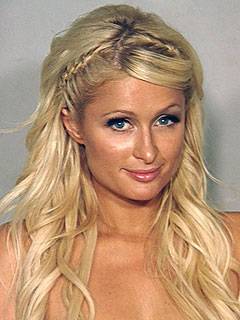 Everyday, we hear about some celebrity getting a DUI or ending up in jail for a similar reason. What popular celeb that makes the front pages of tabloids doesn't have a DUI on their record? Lindsey Lohan, Haley Joel Osment, Khloe Kardashian, Jason Wahler, Stephanie Pratt, Mel Gibson, Wynonna Judd, Paris Hilton, Nicole Riche, Heather Locklear, Michelle Rodriguez, Mike Tyson, Gus Van Sant, Bill Murray, Shia Lebeouf, Tracy Morgan, and many others all had DUIs. And these people can clearly afford to have a driver take them from one place to another. Still, they go and drive tipsy/drunk anyway. For those like Paris Hilton that make a career on the brand of being a party girl, it's almost a sad part of the job. For others, it just happened, and they dealt with it just like everyone else.
But for celebs, the cost of a DUI is only a slight nuisance. $3000-$7000 for a lawyer? That's pocket change. A fine? A few thousand dollars? It won't even be noticed. I'm also lucky. I can afford the headache (though it still sucks and means I won't have that $10k for grad school or retirement.) Beyond the constant nightmares about getting arrested (last night I had a dream that I drank a half glass of some vodka and pink grapefruit cocktail and was arrested with a .09 DUI!) I'm ok. I'll get through this.
Meanwhile, I think of the other women I met in jail, who were in a really tough spot. Some of them had kids. Some didn't. Most were arrested for their second DUI or other substances. We all knew we deserved the punishment, but that didn't make looking ahead to the punishment, and the reality of what that meant any easier. For one woman, she couldn't stop crying because her boyfriend had to post $8000 bail for her, and he was going to be "very upset" (I took that as he might beat her by the way she said it.) For her second DUI she was facing a jail sentence, and while she didn't plan to hire a private lawyer again (she said she wasted $1500 on a private lawyer for her first DUI that didn't help at all), she still was going to struggle paying off any fines and increased insurance fees that came about from her error. She couldn't even contemplate how messed up her life was going to be after this mistake.
I've always been the type to say we ought to prosecute drunk drivers as much as possible because they could hurt people — and, well, that's true — but I've also learned that prosecution isn't fair at all, and for some of us it's a pain, for others, it destroys lives. At the same time, I know that I've driven on a few hours of sleep at times when I was in a much worse state to drive than after two glasses of wine. Again, I'm not saying we don't deserve the punishment, but sometimes I question how much of the resulting punishment is so this doesn't happen again, and how much of it is actually to support funding a government that is in terrible debt. I sucks, but I can pay for that. I can afford my mistakes. A lot of others who are arrested for this and face the same exact fines can't.
Right now I've given up alcohol entirely. It's hard to do that. Not because I'm alcoholic. Not because I even like drinking. But it's tough in our culture. When the few times you get invited to hang out with your friends involve "going drinking." When your company culture includes going out to happy hour after work and everyone has a giant beer. I've been ordering water lately. Luckily, no one at work has said anything, but the server always has some comment to make when you are with a bunch of people drinking and you order water. "More of that diet water for you Miss?" That really pisses me off. In that case, I am driving home fairly soon after hanging out with my coworkers, and I'm not about to get in a car after drinking anything again. I don't have an interest in drinking alcohol at the moment anyway. I'm sober for good. And I refuse to go to AA to make myself look better for the judge because I don't belong there. I belong in Stupid Mistake Addicts Anonymous if anything. I wish there was such a group.
(Visited 14,813 times, 1 visits today)
Related Posts: